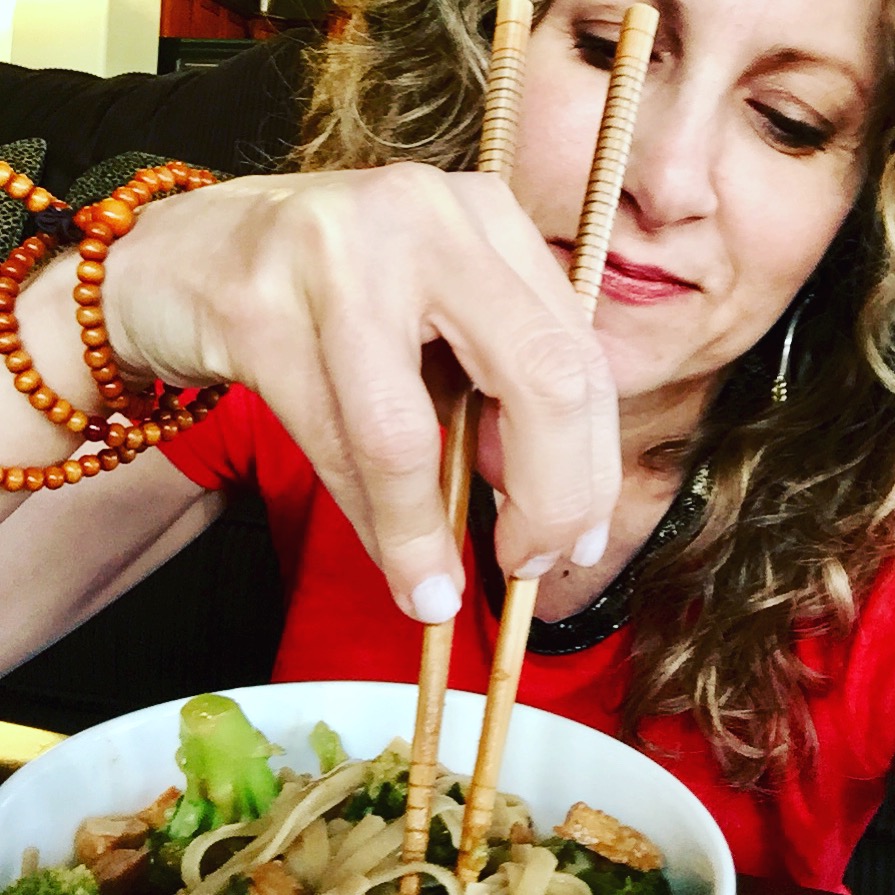 You're in good hands. No one likes to eat as much as I do.
I was a chubby kid and had some vanity pounds as an adult.
I love this way of eating because you can eat a lot and enjoy it immensely.
I have reversed my own heart disease by eating a whole-food, plant-based diet without oil.
In 2015 I was diagnosed with coronary artery disease and "familial" high cholesterol. The cardiologist told me that I had a twenty percent chance of having a heart attack in the next 10 years.
I was absolutely shocked because I thought I was a healthy eater. The doctor wanted to put me on statins (cholesterol medication) and send me on my way.
He said that there was nothing I could do about my cholesterol because it was inherited.
He told me to take a statin and eat chicken, fish, fruits, veggies, low-fat dairy and "healthy fats," such as nuts, avocados and olive oil.
That was exactly what I was eating so I couldn't understand how taking a statin in addition to eating this way would cure me.
I wanted to get at the root cause of my heart disease. I read and began following Dr. Esselstyn's book, Prevent and Reverse Heart Disease.
I earned a certification in plant-based nutrition from the T. Colin Campbell Institute and fixed myself without medication.
I have dropped my cholesterol over 100 points, actually changed the size and shape of my blood platelets which indicates disease reversal, lost 20 pounds, and have effortlessly kept it off since 2015 by eating this way.
I have figured out how to navigate this way of eating so you don't have to reinvent the wheel.
Some non-heart disease stuff about me: in my younger years I did a lot of acting and improv and in my late thirties and early forties I conquered stand-up comedy. I was in the semi-finals of Roseanne Barr's Funniest Mom in America Contest on Nickelodeon. 
When I was in college I worked at a dating service and later owned a match-making business called Eight Friends Out. We hosted group blind dates and my Jewish mother was the chaperone and facilitator.
I can't begin to tell you how funny this was, but it was also surprisingly successful. This was during the Cretaceous period; very pre-Tinder. 
I met my husband when I was 15 and fell in love with him at first sight and still love him beyond measure. Together we have made three awesome humans.
We have built our empty nest dream home, with my dream kitchen. From there, I will show you how to cook up some yummy and delicious food that will get you skinny and make you healthy. What more do you want?
# of times I've seen the Cure in concert
# of marriages I'm responsible for from my match-making days
how old I was when I met my husband
# of times I did stand-up comedy